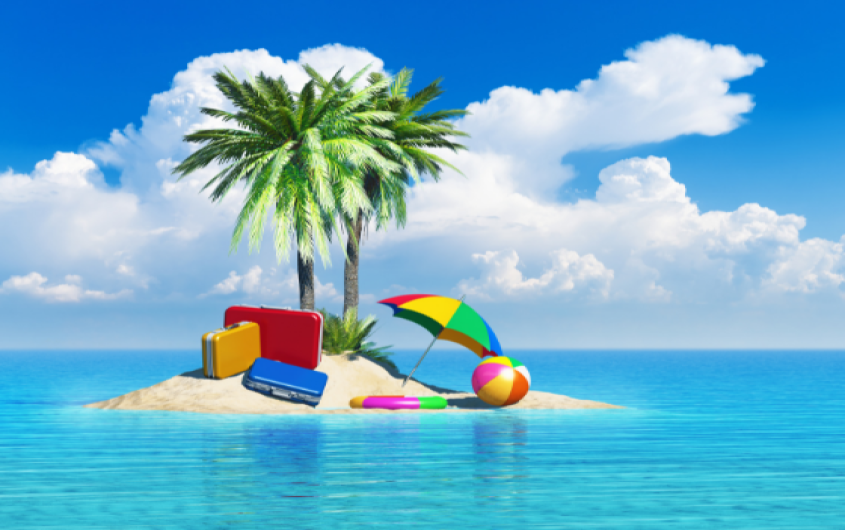 Eagleaviation Institute-Professional Diploma in Travel and Tourism
The entry-level diploma course Diploma in Tourism & Travel Management involves researching and studying the tourism sector. The history, fundamentals, aviation management, business analytics, and the business regulatory framework of tourism make up the bulk of the course. Students who have completed their 10+2 or equivalent level education from a recognized institution or institution are eligible for the course. In accordance with the 10+3 educational model, students who completed a diploma after class 10 may also apply for admission to the course.
Along with playing an important part in one's vacation and relaxation activities, travel and tourism also play a major part in the economy.
The travel and tourism sector generates a respectable amount of cash and considerably boosts the nation's GDP.
The business aspect of the travel and tourism sector makes it a market that is open to growth, expansion, and job opportunities. When faced with an experienced and trained workforce that has the capacity and capability to employ managerial strategies in reality and produce maximum output, the industry steps needed a professional touch.
A program at the diploma level in this field is developed with consideration for the basic requirements of the industry and tries to maintain a balancing system just in case of business demands and the delivery of trained professionals.
The course gives students a full understanding of the subject so they can fulfill the requirements of use in the workplace and be prepared to repost this information at the advanced level of study in the specific field.
Benefits of a diploma course in travel and tourism
Anyone wishing to overcome the limits of a typical career while yet learning important skills should start with a diploma in tourism. All that remains is for you to have a strong desire to travel, be incredibly structured, and enjoy working with others.
Possibilities on a global level
Students who study travel and tourism gain knowledge in a variety of areas, including project management, environment, human resources, business management, and cross-cultural understanding. The knowledge and skills learned through the program are useful and adaptable to a range of professions. Students will have a thorough understanding of many important company principles at the end of the course.
Make a good impression
As a student, you'll learn about the environmental damaging impacts of travel management and eco-tourism. Understanding the effects on cultures, communities, and the environment is more important than ever as the number of people travelling annually increases. By providing economic benefits to disadvantaged communities and maintaining the viability of tourist attractions, tourism has the power to change the world. Learn how you can contribute by protecting the environment and creating well-paying jobs.
The flexibility
A career in travel and tourism offers a wide range of opportunities, the majority of which are available during crazy hours. If you work for an airline, travel company, hotel, or resort, your career choice can take you anywhere. Professionals in the tourist industry can choose from a wide variety of exciting work settings.
It's entertaining.
Have you ever noticed how positively happy and cheery everyone is in the tourism industry? It's because a career in the travel and tourism sector is so enjoyable. When you are continually exposed to new experiences and interact with people from all over the world, life becomes an adventure. The best way to learn about ourselves and the world we live in is through travel.
Future Possibility of a Tourism and Travel Management Diploma
Candidates for the Diploma in Tourism & Travel Management have a wide range of job opportunities to choose from. Working as a tour guide, travel advisor, tour manager, travel analyst, travel planner, education program advisor, etc. is an option. We've listed specific fields and the related positions connected with them in order to provide you with a detailed picture of the professional prospects of the course. These areas and roles are parallels that diploma graduates can look for in terms of their careers.
Why Take a Tourism & Travel Management Diploma Course?
Each person will have different aims and goals, and they will decide if they want to get a diploma in tourism and travel management. The following are some justifications for studying for the Diploma in Tourism & Travel Management course.
Recognized profession: Candidates with a diploma in tourism and travel management might find available opportunities right away because the field is in high demand. Any candidate who is passionate about succeeding in the profession will do so quickly.
High pay: Both public and private businesses provide graduates of the Diploma in Tourism & Travel Management average pay increases that are on the higher side.
Opportunities for employment: A graduate has access to a wide range of employment choices. The graduate has the option of working as a tourist guide, advisor, manager, analyst, etc.
Depending on the candidate's level of experience in the industry, students would be able to obtain attractive income packages upon completion of the course, starting between INR 2,00,000 and INR 4,00,000. With the experience and skill set of the graduates, this salary keeps going up slowly.