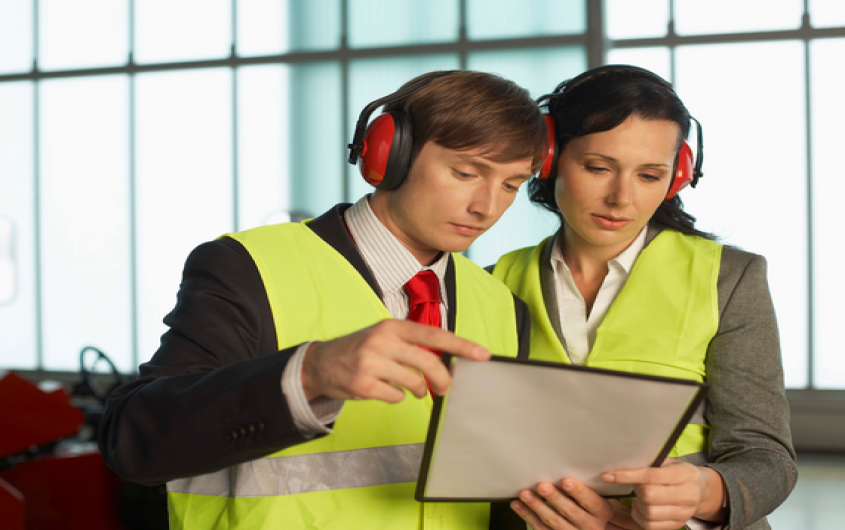 Eagleaviation Institute-Professional Diploma Course in Airport
Eagle Aviation Diploma Course in Airport Management is a 3-months airport course. The length of the course varies depending on the institution. Many aviation colleges in India offer it as a full-time course. Students will receive a certificate demonstrating that they have sufficient knowledge of airport management after completing this course. Eagle Aviation Institute is one of India's leading professional educational institutes in the field of aviation and the airport industry. The mission of Eagle Aviation Institute is to provide students with enterprise employment certifications and education. Because of our well-researched course material, qualified mentors, and comprehensive training methods, our students are the most sought-after in the market. With a strong emphasis on training programs and student placement, we are confident that our course material, facilities, and professors are among the best of all time.
It is a popular course among those who want to work in the aviation industry. This program provides balanced exposure to both academic and practical training. Candidates who complete the course will be fully prepared to work in the aviation industry as airport managers. Eagle Aviation is one of India's top institutions for career-focused education in the aviation industry. Eagle Aviation Institute's mission is to provide students with a career-relevant diploma and training. Our students are the most sought-after in the field due to our thoroughly researched course material, qualified teachers, and in-depth training methods. We are confident that our course content, facilities, and teachers are the best in the industry because we place the greatest emphasis on adequate training and better placements for our students.
When it comes to a successful career in the airport industry, a diploma in airline and airport management is a must. The diploma in airport management includes a study of the technologies used in airport management. During the course, students will learn about airport services, ticketing, cargo handling, aircraft ground handling, fire safety, security, aircraft operations, dangerous goods handling and planning, and other related activities.
Admission to the Eagle Aviation Airport Management Diploma Program:
The admissions process varies from college to college. Some colleges offer direct access based on 10+2 merit, while others require entrance exams. Students who want to attend college must first fill out an application for that college. To obtain application forms, both online and offline methods are available. Once their application has been accepted, students will be contacted to complete the remaining admission requirements.
The type of airport management that results in a diploma is the most commonly recognized. You will be enrolled in a three-month airport courses training program. It focuses on the airport management's various responsibilities and interactions. The curriculum also includes the fundamental management roles in airports and their specific tasks. The best methods for managing employees and hiring new ones will also be taught to students.
Advantage of Eagleaviation Institute
Well qualified faculty members including mentors and counselling experts
Highly advanced and modernized training classes
Sure shot internship and placement
Mentors are industry experts and they provide practical training
An Eagle Aviation Diploma in Airport Management Course Syllabus::
The airport management diploma course curriculum includes the following subjects:
Airport management fundamentals Personnel Management Airport Ticketing Strategy and Function Communication and Hospitality Hard Skills in Aviation Management of Safety and Security Management and Cargo Handling.
Eagle Aviation Diploma in Airport Management and Ground staff:
The aviation industry is massive. It employs a diverse range of professionals, including pilots, flight attendants, aircraft engineers, and air traffic controllers. Airport Management and Ground Staff diplomas are available. An airline or airport requires experienced managers and ground workers in areas such as airline ticketing, customer support, passenger handling, cargo operations, and terminal management basics. Obtaining an airport management course in Rajasthan is difficult, which is why we have the best courses for students planned. The aviation industry is quite diverse, and I have a diploma in aviation hospitality and ground staff. It collaborates with a diverse group of experts, such as pilots, flight attendants, aircraft engineers, and air traffic controllers. We offer a diploma in airport management and ground staff. Airline ticketing, customer service, passenger handling, cargo handling, aviation hospitality, inter-departmental coordination, security, ticketing, and customer care are all tasks that require qualified managers and ground workers.
Some of the most important factors are the airport's operational aspects. Firefighting, rescue, and other support services, airport problems and issues, technological advancements, how airports and airlines handle customer service, boarding and checking in luggage and passengers, including those with special needs, Describe the relevant regulatory requirements for the carriage of passengers and their belongings, the operation of computerized reservations and departure control systems, and the transportation of hazardous materials. Provide exceptional customer service in a difficult consumer-facing situation. Check-in procedures for passengers and their bags (airport and off-site), transportation conditions for passengers and their belongings, boarding guidelines, and flight close-out messages, among other things.
What job opportunities are available after earning a diploma in aviation Airport management?
There are several job opportunities after pursuing a Diploma in which the aviation industry is rapidly expanding, these specialists are in high demand. The aviation industry has a good amount of job opportunities for qualified applicants. There are numerous opportunities for airport administration students in India and around the world. This vast, dynamic subject offers numerous opportunities in both the public and private sectors. Airlines, airports, travel agencies, and tour operators are among the top employers of airport managers. Both domestic and international airports are looking for candidates. You can check out some of the fields that you can work in.
aircraft attendants
passenger services
Services at airport lounges
Immigration regulation
Crash team
Aviation ground operations
air travel
airport ticketing operations
Reservations from tour operators
handling of freight and bags
Customs
catering service for airlines
Why do you think that a Diploma in airport management is the best thing for the future?
Airplanes and airports have a certain attraction to them. Don't you think so? The entire aviation industry is frequently associated with glamour, excitement, pleasure, travel, and mixing with people from all over the world. In contrast to any 9 to 5 job, this industry is enjoyable to work in. A career in aviation hospitality and airport administration is a very realistic option because it allows potential employees to experience a lifestyle that few other jobs can match. If you want to work in airline and airport management, you must have a diploma in airport management. Airports provide so many different employment opportunities that they greatly benefit a large population. Airport administration provides a wide range of job opportunities. Each of these can be learned and specialised in. Effective management skills, productivity, and diligence are just a few of the qualities that airport recruiters look for when adding new members to their team. Another important characteristic that airline companies look for in potential employees is the charm. This is due to the fact that these employees would frequently interact with and assist a wide range of clients and travellers.
One of the additional major advantages of working in this field is that you are paid to travel, especially after completing pilot and cabin crew training. True, you get to travel around the world while working. Other travel benefits and discounts are also available to airport management staff, making it easier for those who enjoy travelling to see the world and live life to the fullest. Because this field is so appealing, there is bound to be competition for jobs. If an aspirant is truly passionate about pursuing a career in aviation, it is highly recommended that they obtain a diploma in airport management or air hostess training based on their interests. Training in 3-months airport courses or aviation diploma courses, as well as airport administration, requires a high school diploma. A professional degree in aviation management allows you to further your education and prepare for a successful career. A university degree is an added advantage when approaching airline companies, particularly reputable international airlines. Participating in a professional course aids in the development of global leadership qualities and confidence, both of which are critical in this field of study. It would provide access to a wide range of job opportunities, including those in emergency services, safety and security, cargo management, risk monitoring, and other fields.
Why should you choose us to get your airport management diploma certificates?
If you're looking for the best institute of diploma in airport management, look no further because we have the best deals available. Eagle Aviation, an NCT-approved aviation institute in Rajasthan, will provide the best and most prominent service to students looking to break into the airport industry. You can contact us through our website to receive the best education possible at your home.