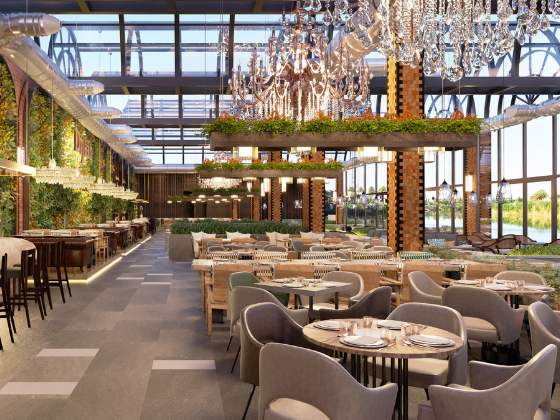 Eagleaviation Diploma Course in Hotel Management
In today's world, almost everyone wants to work in the hotel and hospitality industry. Eagle Aviation Institute, a government-sponsored and NCT-approved aviation school in Rajasthan, offers hotel management diploma programs. Candidates will receive the skills, perspective, and information from the course that they need to successfully carry out managerial and supervisory responsibilities in the hotel and hospitality business.
A 10+2 or similar diploma degree is the minimum requirement for enrolling in a six-month hotel management course. People with a diploma in hotel management will have many work opportunities due to the industry's fast growth. Candidates can find a number of positions in departments like operations, front desk, food and beverage, accounting, sales and marketing, engineering/maintenance, etc. You can select any field, follow a profession, and grow in it.
Hospitality management is a 6-month course that is widely desired after all over the world. There are many different work opportunities in this industry for those just starting out. If you have a diploma degree in hospitality management, you will have access to a rewarding career with a wide range of career opportunities and a very promising pay scale. In order to raise the standard of learning, Eagle Aviation, a hotel management college in Noida, works hard to offer the best instruction combined with superb practical experiences.
Diploma in Hotel Management: Eligibility Criteria
Applying for a hotel management diploma requires candidates to meet the following eligibility requirements.
The very minimum requirement for a diploma in the hospitality industry is 10+2 from a certified board.
A minimum total score of 50% at the 10+2 level is required for candidates (45% for SC/ST/OBC students).
Diploma in Hotel Management: Required skill set
Candidates for a six-month hotel program must be excellent communicators, teammates, and hotel management Anyone can pay the expenses for a diploma course. They must also show patience, effective management, and leadership skills. The requirement for earning a diploma in hotel/hospitality management are listed below.
Required Skills
---
High level of communication
Way to patience
Knows how to manage
Solution for every problem
Interpersonal skills
Be a leader
Can do research properly
Think with logic
Diploma in Hotel Management Subjects
Business growth, financial management, human resource management, hotel, and catering law, and sales and marketing are just a few of the many topics covered in the course. The course aims to provide both academic and practical expertise.
Diploma in Hotel Management's Job Profiles
After receiving a diploma in hotel management, candidates are hired for jobs like hotel manager, front desk manager, restaurant manager, operations manager, accounts manager, cleaning staff, etc. The typical salary offered to applicants in these profiles is listed below.
Operation Manager
INR 7 lakh and above
Account Manager
INR 5 lakh and above
Hotel Manager
INR 4 lakh and above
Front Office Manager
INR 3 lakh and above
Benefits to get a Diploma in Hotel Management
Work settings in the hotel business are both creative and challenging. You engage with new individuals every day, which keeps you young. Additionally, it encourages ongoing education. You will have the opportunity to interact with athletes, celebrities, and other well-known people while working in the hotel sector, which will be educational for you. The work environment in the hotel sector is great because every day brings fresh difficulties. So, if you enjoy challenges, think about enrolling in a hotel management program.
If you're seeking a professional path with lots of possibilities for advancement, the hotel management course is the best option. You have a range of options if you work in the hospitality sector. Roles can be changed with ease. There are numerous different roles available. As a result, working in the hospitality sector gives you access to a wide range of job opportunities.
Jobs that are not so hard to find for any individual:
Many people with college degrees struggle with the age-old problem of not being able to hold decent jobs without experience yet being unable to find work without experience.The hotel management and hospitality industry offers a number of employment opportunities for inexperienced people with the correct kind of training, in contrast to other industries where it takes years of experience to even gain an entry-level job. In the hospitality sector, a person's extroverted personality, commitment to offering top-notch customer service, and solid work ethic are often valued higher than their technical expertise.
You will learn various skills:
You can gain knowledge of leadership abilities, leadership, teamwork, and structure by enrolling in the Eagle Aviation Hotel Management diploma in Noida. If you ever decide to leave the industry to explore other career opportunities, you can benefit from having these abilities. Like a manager in any company, you need both soft and hard talents to succeed in the hotel industry. Both of these kinds of talents, along with how to interact with people from all backgrounds, are something you will learn in the hospitality sector.
Countless Opportunities:
The hotel industry is massive. The hotel industry is a wide field that exists worldwide. Your job opportunities are thus virtually endless. You can choose between working locally or internationally.
Dynamic Organization:
The hotel industry never offers its employees a good time. The hospitality industry demands drive and motivation from its employees. Few other jobs provide you with the opportunity to speak with people who are really wanting to have fun. For those who want to work in the hospitality sector, Eagle Aviation provides the Best Hotel Management diploma in Noida.
Is a diploma in hotel management helpful?
A diploma in hotel management is a smart move for a fulfilling career. The hospitality, food, and beverage industries will now have the fastest rate of growth, which is why I made this statement.
Some of the key Features
1. Attend India's best university.
2. Excellent Instruction (Include 720 hours of practical & 540 hours of theoretical training)
3. A subject-matter specialist-made course.
4: Weekend courses for working professionals.
5. Work-based training programs give you the opportunity to earn money as you learn.
6. Practical guided by industry partners. The course uses a range of teaching methods to encourage learning. The essentials are covered in lectures and tutorials, and additional reading assignments and resources are provided. For each module, the best teaching and analysis techniques are employed with great attention.
Career Prospects after 6 months hotel management course
Many businesses, including airline and train travel, travel agency, tourism offices, event management companies, and catering companies hire candidates with a diploma in hotel management.